Today I've just been thinking about various little details, such as cake toppers and boutonnieres (that word is tricky to spell). All of the little things that put the icing on the proverbial [wedding] cake, so to speak. Things that I will agonize over and most people will not look twice at on the day of. I think really, the only thing anyone actually cares about and remembers is the dress. And the food and the music and the flowers.
On the home-front news, I've ordered and received one pair of potential wedding shoes (ridiculously fabulously crazy adorable wedding shoes from ModCloth), and am waiting on another pair to get here (they are coming from England!). I'm not showing pictures, it's a secret! I'm also waiting to hear from the bridal salon any time now about my first dress fitting. Something that I am semi excited about, and semi unexcited about. Trying to stick to a "wedding diet" is stressful and not going so well. This is the WORST time of year to try and shed a few pounds! Blast that pumpkin pie and whipped cream that I just ate for breakfast...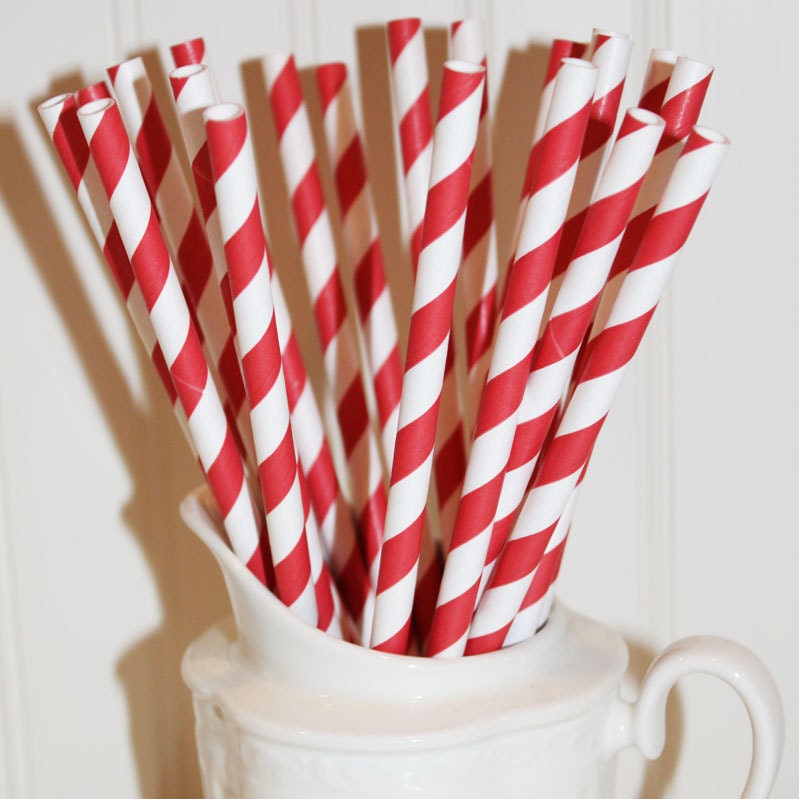 via The Party Fairy (ever since I saw these old-fashioned soda pop straws on Etsy probably about a year ago, I was obsessed)
Honestly, how amazing is Etsy for every thing wedding-related?! I have found the BEST stuff on there! Do you have any favorite Etsy shops? Drop me some links in the comments!